LegalMetric District Court Report
LegalMetric's District Report provides in-depth analysis and research tools for your federal litigation in your district. Learn the historical odds of winning for your client in this court, for the district as a whole and by judge. Learn how litigants in this type of case have fared at summary judgment and at trial as well as other outcomes. Learn how experienced each judge in the district is in handling cases like yours.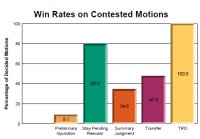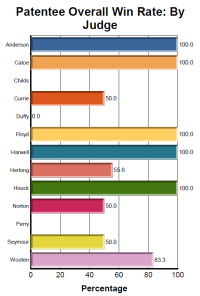 District reports include win rates on summary judgment, preliminary injunction, transfer motions, average time to judgment for various outcomes, and experience levels of judges for the period 1991 to date as well as the same information for the past five years.
The District Report may be ordered for select types of cases in any federal district court. For the first time anywhere, LegalMetric provides district-wide and judge-specific facts in an easy-to-read report that can be invaluable in deciding where to file your case, or in deciding if a transfer is in order. You will discover in the District Report that wide ranges exist in party win rates, the time cases are pending, experience with different types of cases, and experience with significant motions filed in those cases.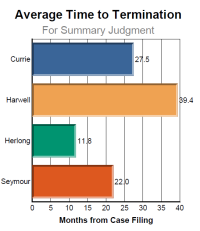 District Court Report

$995 (patent, trademark, copyright, antitrust, securities)

$595 (others)

per report