LegalMetric Individual Judge Reports
LegalMetric's Individual Judge Report is an innovative litigation tool that provides winning information about your U.S. District Court Judge in your kind of case. The report answers these fundamental questions and more:
How likely is the judge to rule in your favor?
Which significant motions are granted or denied?
What is the time to termination for cases like yours?
Probability of Success
LegalMetric's studies of official court records have revealed that win rates for case types (eg. contract, insurance, patent) differ greatly from judge to judge (and from district to district). Each LegalMetric Individual Judge Report includes:
Party win rates for your type of case before your judge
Nationwide win rates for your type of case
Win rates at various stages of litigation (eg. on summary judgment or at trial)
Some of the largest companies and law firms in the country use information from LegalMetric to form their strategic litigation plans and analyze litigation. You should too!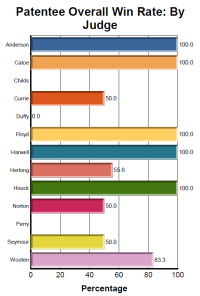 Winning and Losing Motions
LegalMetric's Individual Judge Report includes the holdings on over twenty different types of significant motions—such as summary judgment and preliminary injunction motions—whether granted or denied. This compilation is based on ALL the judge's cases—not just those available through traditional legal research services.
You can see at a glance:
The complete history of your judge in deciding these motions
The motions that succeeded—and those that failed
Whether your judge tends to favor the plaintiffs or the defendants
How Long Will This Case Take?
LegalMetric uses its proprietary technology to extract from the official court records:
Average time from filing to termination for your type of case
Average time to contested judgment
Average time to trial judgment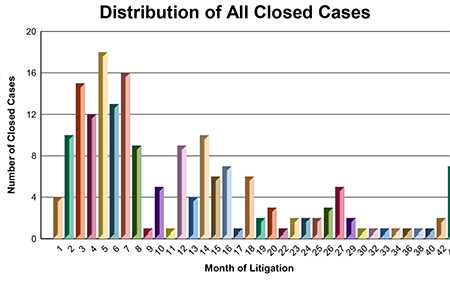 Only LegalMetric's Individual Judge Report provides all this winning information. You could spend weeks trying to generate this information and still not have information as complete and useful as what is found in LegalMetric's Individual Judge Report. Our reports can save you (and your clients) time and money.
Individual Judge Report

$345

per judge