LegalMetric's Top 5 Reports offer an excellent overview of the litigation landscape. Our Top 5 reports are now available for all natures of suit. For example, for patent litigation we offer:
The Top 5 Most Popular Districts for Patent Litigation

Texas Eastern, Delaware, Texas Western, California Central, and California Northern

The Top 5 Districts Most Favorable to the Patentee

New Jersey, Massachusetts, New York Southern, Delaware, and Florida Middle

The Top 5 Most Favorable to the Accused Infringer

Washington Western, Virginia Eastern, California Northern, California Southern, and Texas Western

The Top 5 Fastest Districts for Patent Litigation

Virginia Eastern, Texas Northern, California Central, Texas Western, and Washington Western

The Top 5 Slowest Districts for Patent Litigation

Massachusetts, Illinois Northern, Delaware, New Jersey, and California Southern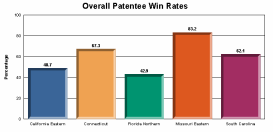 With these reports, you can tell at a glance which districts tend to grant dispositive motions and which do not. A section on transfer motions gives you real information about how likely the various courts are to transfer cases to another district.
Comparisons of divisions within the districts include percentage of cases filed by division, case win rates by division, appeal affirmance rates by division, and average time to termination on the merits by division.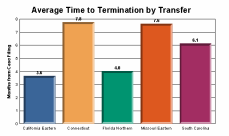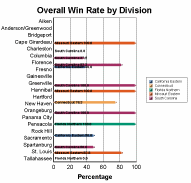 These Top 5 Reports will become invaluable tools for marketing your services and managing client expectations. The Top 5 Reports are offered as annual editions and are now available for an investment of $1895.00 each; 3 or more reports receive a 10% discount.
Top 5 Report

$1895

per report

10% discount for 3 or more